Key Takeaways from the IPCC's 6th Assessment Cycle's Synthetic Report
Reading time : 2 minutes
The Intergovernmental Panel on Climate Change (IPCC) has just released what UN Secretary-General Guterres called "a how-to guide to defuse the climate time bomb." Green Diplomacy helps you understand the critical elements of this milestone document.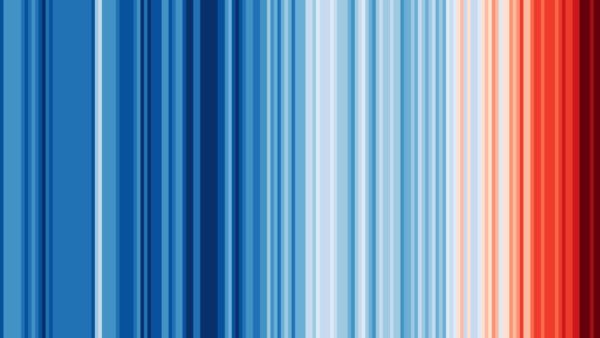 Photo: Ed Hawkins, University of Reading, showyourstripes.info
The Intergovernmental Panel on Climate Change (IPCC) has released its sixth assessment cycle's Synthesis Report, which compiles all the reports that were published as part of its 6th assessment cycle. It confirms that the world is perilously close to breaching the 1.5°C temperature limit of the Paris Agreement. However, it also states that there are existing options to prevent the most catastrophic warming and enhance adaptation planning and action. The report reveals that if governments take prompt and ambitious action, it is still possible to prevent the global average temperature from exceeding the Paris Agreement's goal of 1.5°C by the end of the century.
IPCC 1.5°C scenarios show that governments should cease granting licenses and permits to explore or develop new oil and gas fields, coal mines, or other long-term fossil fuel infrastructure. Furthermore, they must establish an end date, with clear interim targets, for fossil fuel production and consumption based on science and equity. New oil and gas development is incompatible with the Paris Agreement temperature goals, and any new fossil fuel fields will either exceed the 1.5°C limit or create stranded assets.
According to the IPCC, carbon capture and storage (CCS) in the fossil fuel sector cannot sufficiently compensate for the decline in oil and gas production, and it is not a practical solution. The most efficient measure to reduce emissions at a low cost is the implementation of wind and solar energies. The focus must be on increasing the capacity of wind and solar energy while supporting vulnerable communities to meet the 1.5°C limit.
The IPCC stresses the need to accelerate efforts to adapt to climate change, alongside reducing greenhouse gas emissions. Although progress in adaptation worldwide has been made, it is not keeping pace with climate impacts. More than three billion people are vulnerable to climate change, and the gap between what is happening on the ground and what is needed is increasing. Insufficient finance for adaptation is identified as a crucial issue, with the IPCC stating that adaptation plans must articulate clear priorities, targets, responsibilities, and associated costs and sources of funding.
The IPCC's report highlights the major gaps in adaptation and emphasizes the benefits of inclusive, equitable, and long-term adaptation planning. Countries can address these gaps by committing to a National Adaptation Plan process, mobilizing financial and other resources, and implementing equitable solutions with lasting impacts, especially for people living in poverty and experiencing discrimination.