Presentation
We bring the most incisive legal proposals to the diplomats negotiating international environmental law issues.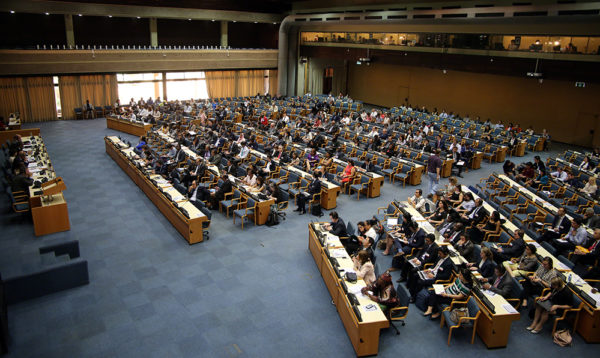 The Green Diplomacy Blog is written by jurists for diplomats to feed international environmental law ongoing discussions with actionable legal proposals.
In their contributions, eminent experts are envisioning the future of international environmental law, especially after the recognition of the right to a healthy environment by the UN Human Rights Council and the UN General Assembly.  It is our hope that this Blog will bring inspiration to the work of diplomats and facilitate the negotiations around international environmental governance.
Time is running out. The world is heading for a temperature rise in excess of 3°C this century compared to pre-industrial levels – far beyond the Paris Agreement goals of limiting global warming to well below 2°C and pursuing a 1.5°C target. The situation of biodiversity loss is even more serious, with the sixth massive species extinction unfolding before our very eyes. These two 'planetary boundaries' are, in turn, vectors that influence all others and pose a genuine existential threat to humanity.
But it's not too late. Unprecedented changes across all sectors need to happen by 2030 if we are to reach the 1.5°C target. The post-pandemic recovery provides a historical opportunity to take a step in the right direction. This is why we bring fresh ideas for renewed diplomatic action. International law is no easy business. While diplomats negotiate the law, it is lawyers, judges, and jurists more generally who apply it on a daily basis. With their practical perspective, jurists can provide diplomats with the tools to make international law effective. To this end, we gather insights from practitioners and professors around the world, in a forum for debate and proposals to protect the environment. 
The debate is open, and diplomats are thirsty for new ideas. Do you have proposals to make? Are you interested in making your voice heard in international fora? Don't hesitate to read our submission guidelines and submit your proposals.